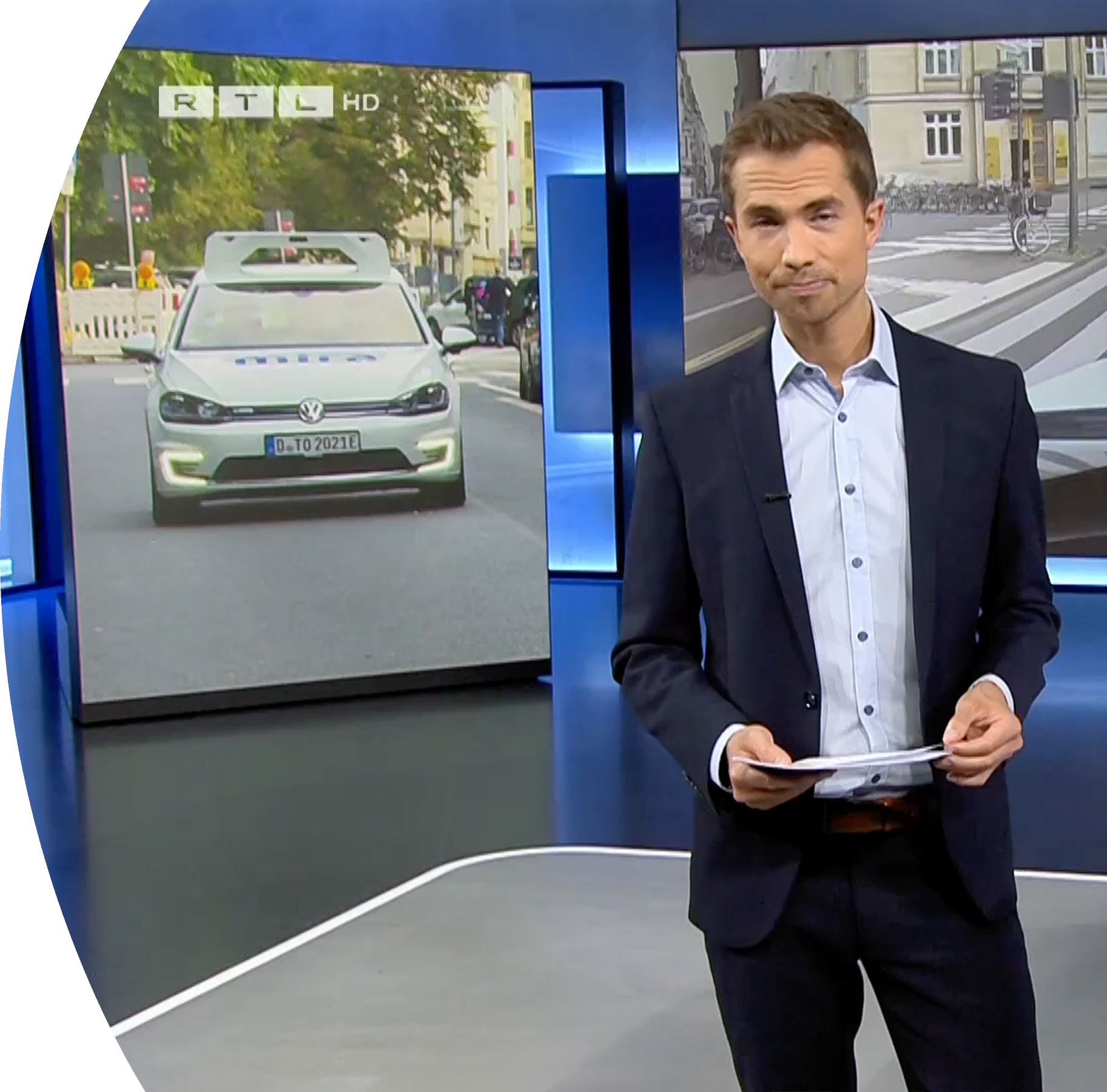 For the first time, our vehicle drives teleoperated in inner-city traffic – and we are already part of the main news RTL. Apart from test conditions, the premiere took place in Cologne during the Digital X tech trade fair, hosted by Deutsche Telekom.
MIRA achieves spatial decoupling of driver and vehicle by means of teleoperation.
In order to control a vehicle safely remotely, it requires the exchange of different data packets in real time. The latest mobile communications standard is used for this purpose.
We would like to thank everyone who supported us and especially our dedicated team who helped make this coverage happen.
See the news report and learn more about MIRA's teleoperation her.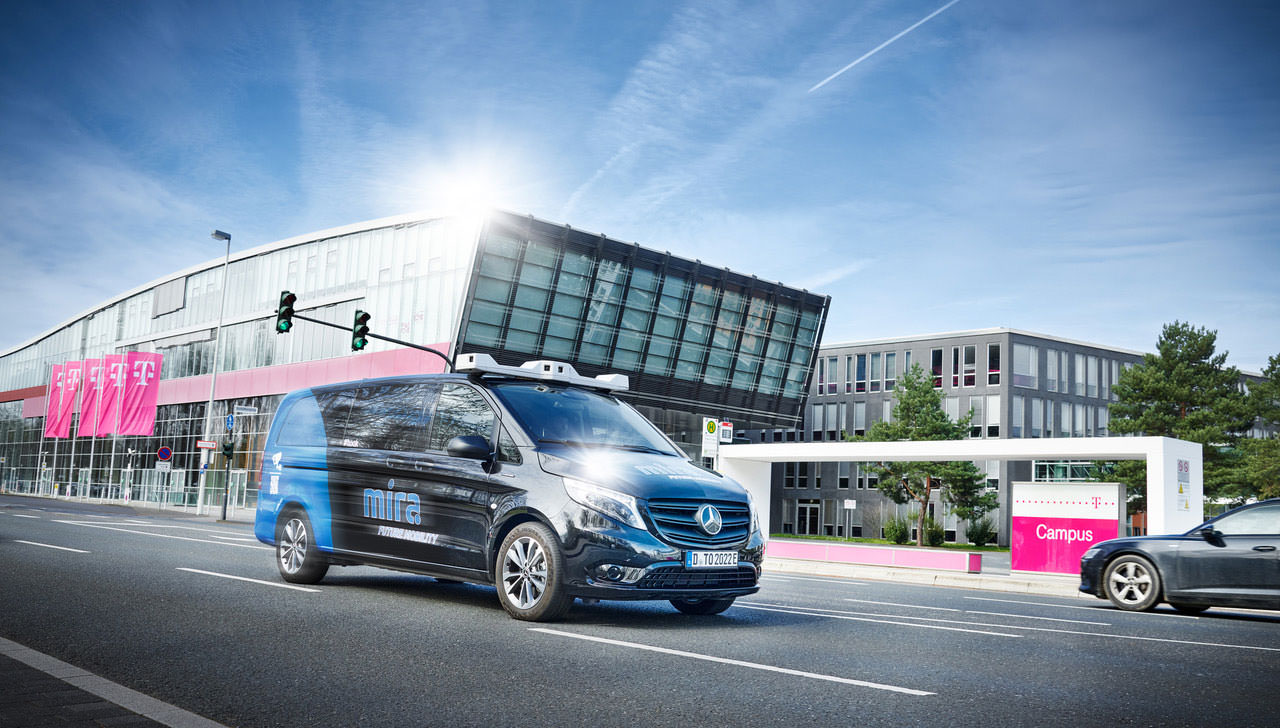 Together with Deutsche Telekom AG, MIRA GmbH has launched a joint pilot project for teleoperated driving. Starting immediately, we will test the use of teleoperated shuttle vehicles between various Telekom locations during ongoing operations.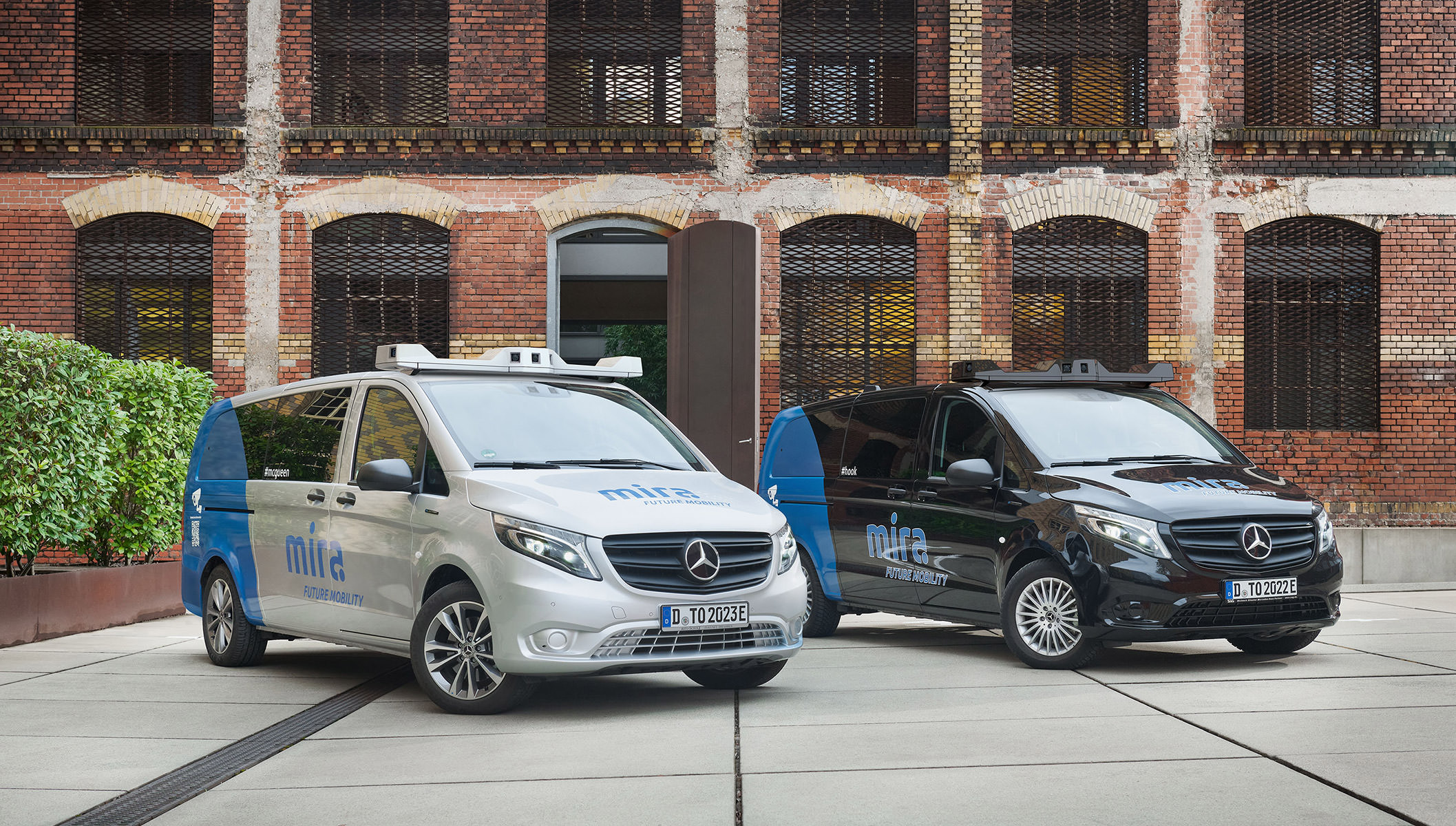 We are very pleased that we have today received the exemption from the district government of Düsseldorf for the teleoperated driving of vans.